The veteran Indian cricketer batsman had expressed his wish on electronic media that he would retire after his IPL tour this year, after which he deleted that post but still there was a stir in the sports world.
This is not the first time that Ambati Rayudu has announced his retirement in a wrong way. When he was not chosen for the 2019 ODI World Cup, rayudu had announced his retirement, but reversed the decision and returned to play in the IPL.
"I am happy to announce that this will be my last IPL. I have had a wonderful time playing it and being a part of 2 great teams for 13 years," tweeted Rayudu.
"Would love to sincerely thank Mumbai Indians and CSK for the wonderful journey."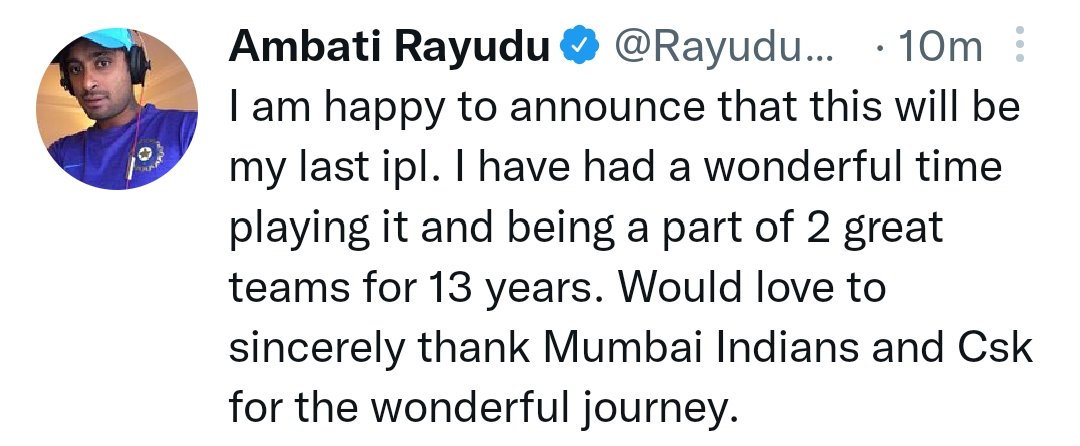 Ambati Rayudu retired from first-class cricket in the year 2018 to focus on excelling himself in the shorter format game. And Rayudu's plan was working as he made his way into India's ODI team, which was in search of No 4.